Description
Mpow M9 TWS Earbuds. Best price in Pakistan with 1 Year Warranty at BHSellers.pk:
Get Mpow M9 TWS Earbuds in Pakistan in best price with 1 Year Warranty. Get complete range of True Wireless Earbuds exclusively at BHSellers.pk, Cash on Delivery available all over Pakistan.
Upgraded High Clarity Calls with 4 Microphones:
Each earbud has 2 microphones (4 microphones in total) which reduce background noise and enhance the clarity of voice pick-up when making a call or having a video conference. Mpow M9 comes with 3 (S, M, L) sizes ear tips with upgraded materials for more secure and comfort fit for office or sports.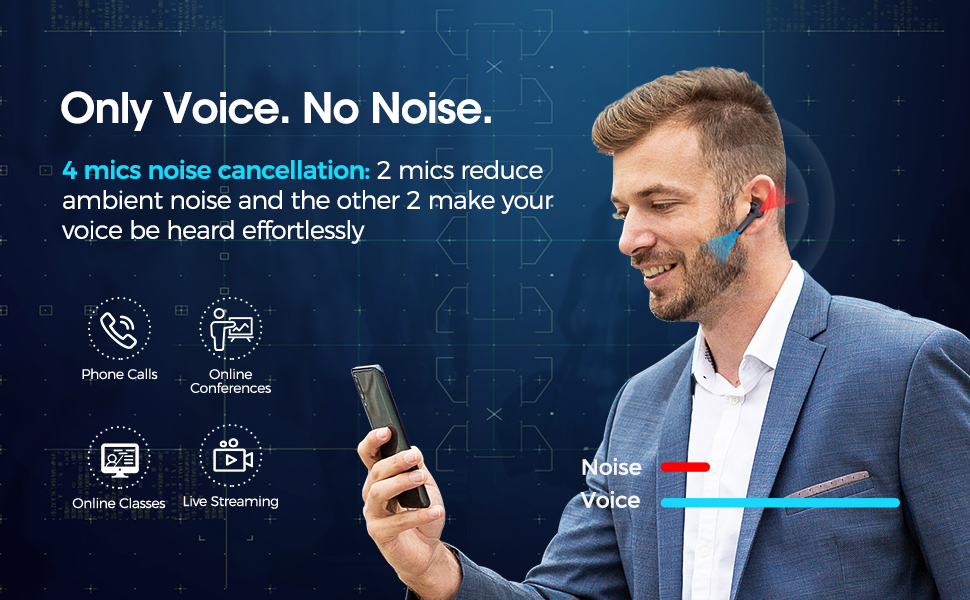 Punchy Bass, Richer Details:
The excellence of Mpow M9 true wireless headphones exists in the advanced chip, the latest Bluetooth 5.0 wireless transmission technology, composite diaphragms, premium audio codec, and sound system tuned by professional acoustic engineers, etc. Punchy bass livens your day up; richer details allow you to enjoy each detail in audiobooks.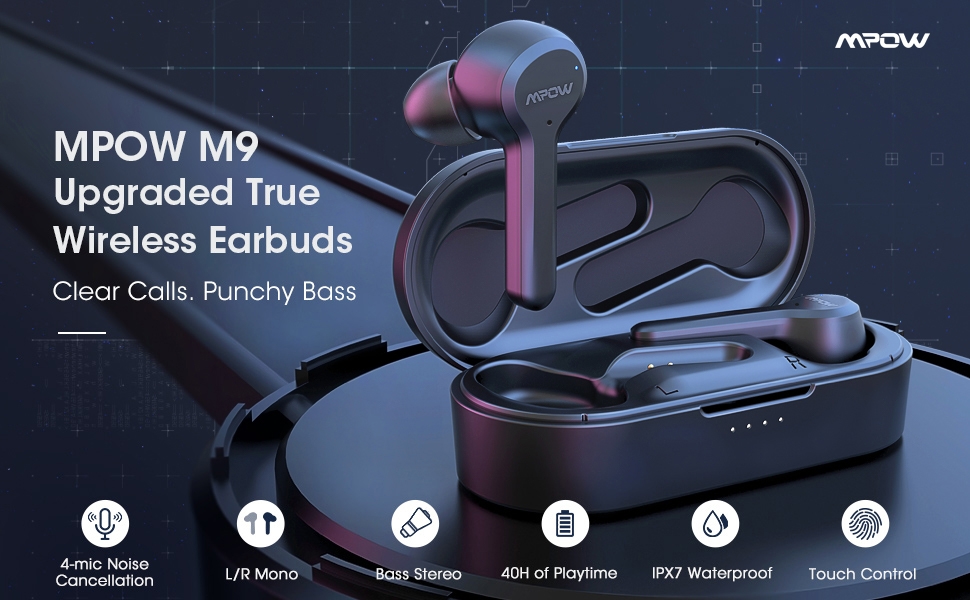 Upgraded Extended 30H Playtime & USB-C Charge Support:
Mpow M9 true wireless earbuds provide up to 6 hours of playback or talk time on one charge, 200 hours of standby time, extra 24-25 hours of listening time with USB-C charging case. Total up to 30hrs of playtime. Earbuds absorb power automatically when they are put back into the charging case. It takes only 90 minutes to charge the earbuds from 0% to 100%.
The Difference in Mono Mode:
95% true wireless earbuds in the market do not support both earbuds using independently and separately, Mpow M9 true wireless earbuds are the few. You can wear either one (left or right earbud) for mono mode when walking or driving on the road, commuting on the bus or subway. You can also wear both earbuds simultaneously to create true wireless stereo immersive sound when you are alone or want to block out surround noise.
Touch Controls:
Mpow M9 true wireless headset with sensitive touch buttons allows you to easily manage music and calls including playing, pausing, skipping tracks, adjusting volume, answering, ending, or rejecting a call. You can also triple-touch either earbud to summon Siri or Google Assistant for voice commanding your cell phone without lifting one finger.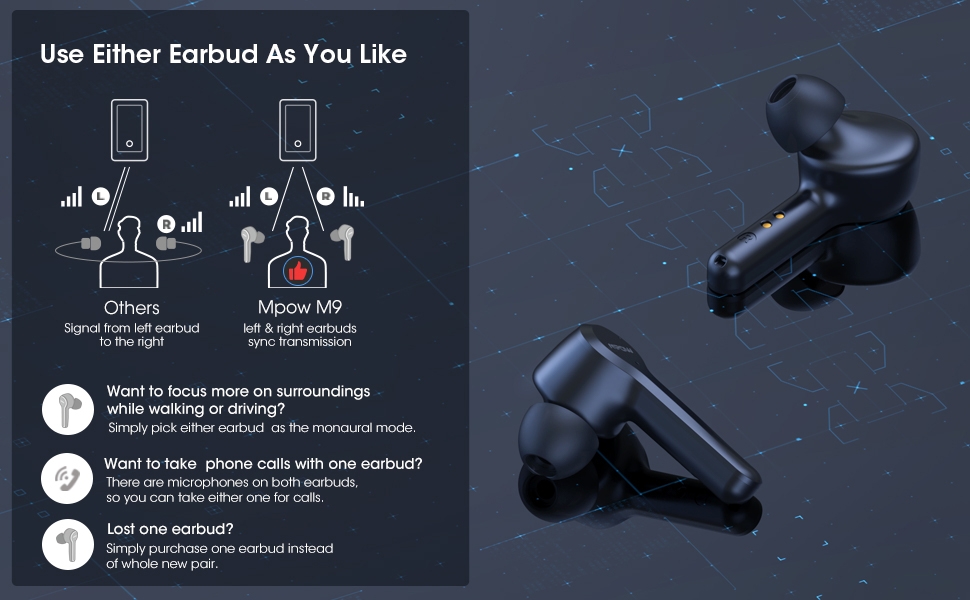 Reset:
When both earbuds are charged in the case, simultaneously press and hold both buttons for 10 seconds.
Adjust Volume:
Keep pressing the Right (R) or Left (L) earbud in music mode.
Control Music:
Double click the MFB button on the R or L earbud.
Play/Pause/Answer:
Tap the MFB of either earbud once.
Upgraded Mute:
When you are having a phone call, you can tap either earbud, once to mute or unmute the earbud's microphone.
Hang Up:
Double tap the MFB of either earbud.
Reject:
Press and hold the MFB of either earbud for 1 second.
Activate Sir:
Triple-tap the MFB of either earbud.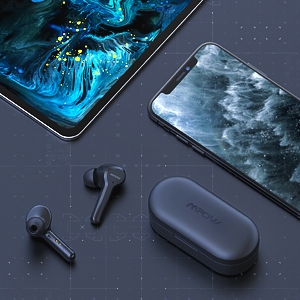 Compact and Portable:
When not in use, simply put M9 into the charging case to refill power for next round of listening. The charging case is very tiny, so you can put it into your pocket or bag for everyday use, especially for long-haul travel, a little music will buck you up.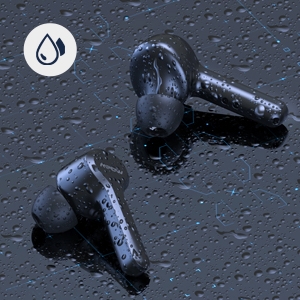 Waterproof & Sweat-proof:
Both earbuds are seal-tight for perfectly protecting the inner components from damages from daily water, accident splashes and sweat. You can wear them to keep moving and listening to music even with sweaty faces in the rain or in the summer.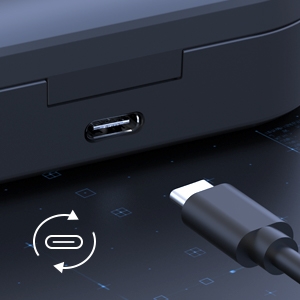 Reversible Type-C:
The charging cable for the case is included in the package, so you do not have to purchase another. Both charging ports of the cable and the case are reversible USB-C which makes charging more convenient.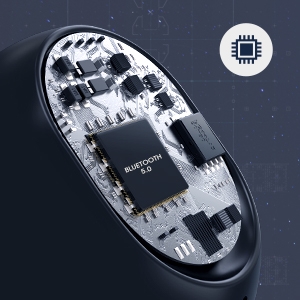 Bluetooth 5.0 Tech:
New generation chip-set with low energy consumption brings better stability and compatibility. Mpow M9 works perfectly at the range of 10 meters (33 feet).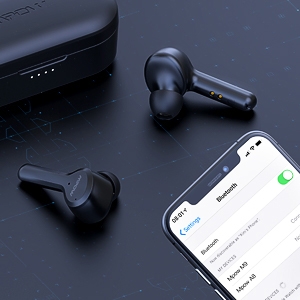 Easy to Pair:
Simply take out the earbuds from the charging case, it will automatically reconnect the paired devices. Mpow M9 is compatible with Bluetooth-enabled Android, iOS and windows devices such as smartphone, tablet, PC.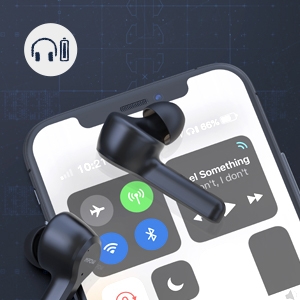 Easy to Check the Battery:
There are 4 LED lights on the charging case for indicating the remaining power of the case. Battery level of both earbuds can be checked on your device's screen, on the top right corner of your device or on the Bluetooth setting interface. Only 10 minutes of charging provides 2 hours of listening.
BHSellers provide Mpow M9 TWS Earbuds with best price in Pakistan with 1 Year Warranty, with Return/Replacement Warranty. Cash On Delivery facility available all over Pakistan.Follow us on Facebook and Instagram