Description
Mpow X3 TWS Earbuds. Best price in Pakistan with 1 Year Warranty at BHSellers.pk:
Get Mpow X3 TWS Earbuds with best price in Pakistan with 1 Year Warranty. Get complete range of True Wireless Earbuds exclusively at BHSellers.pk, Cash on Delivery available all over Pakistan.
WHAT'S ANC?
The advanced built-in chipset continuously monitors the environmental low-frequency noise and calculates in advance to cancel the ambient noise before you hear it. (effective noise reduction level: 25dB). Mpow ANC earbuds are born for serving you with more immersive music with less harmful outside noises. It takes care of your hearing.
SMART TOUCH CONTROL & 4 MIC FOR CALLS:
With just finger touch, you can control music, volume, calls, ANC function, and voice assistant. The hollow-designed touch area can better prevent accident touch when you take them out. Mpow X3 Version 2.0 adopts the 4 microphones noise-canceling tech which improves call clarity. You no longer have to shout at your phone no matter where you are as the ambient noise around you is reduced before the other end hears it.
SPECIALLY TUNED EQ WITH PUNCHY BASS:
10mm large driver with the lightweight PET diaphragm which is made of high polymer material is agile for precise oscillation. Coupled with expertly-tuned sound, X3 wireless earbuds can provide unprecedented sound with punchy bass and delicate treble at any volume. Note: Choosing the best fit of soft silicone eartips can improve the effect of noise isolation and keep bass purer.
FANTASTIC 27H PLAYTIME & USB-C:
Mpow X3 Bluetooth earbuds offer 7 hrs of music playtime/call, an extra of 20 hrs of that with the charging case, and 180 hrs of standby time. When you are not listening, place them in the case to recover automatically for the next round of listening. The charging box & charging cable both are USB-C interfaces for reversible use. Plus, the battery level of earbuds can be checked on your phone. The charging box (0.16ft x 0.17ft x 0.11ft)  which is smaller than a man's purse is very compact and portable for daily use.
IPX7 WATERPROOF& IDEAL FOR WORKOUTS:
Airtight design with IPX7 waterproof grade makes Mpow X3 the ideal wireless earbuds for intense workouts and sweating running. After thousands of tests, we have added extra-soft snug-fitting silicone ear gels in 3 different sizes into Mpow X3 Version 2.0, which will satisfy more different people's ears. So you will get 6 pairs of ear gels when you receive it. Mpow X3 will stay put on your ears.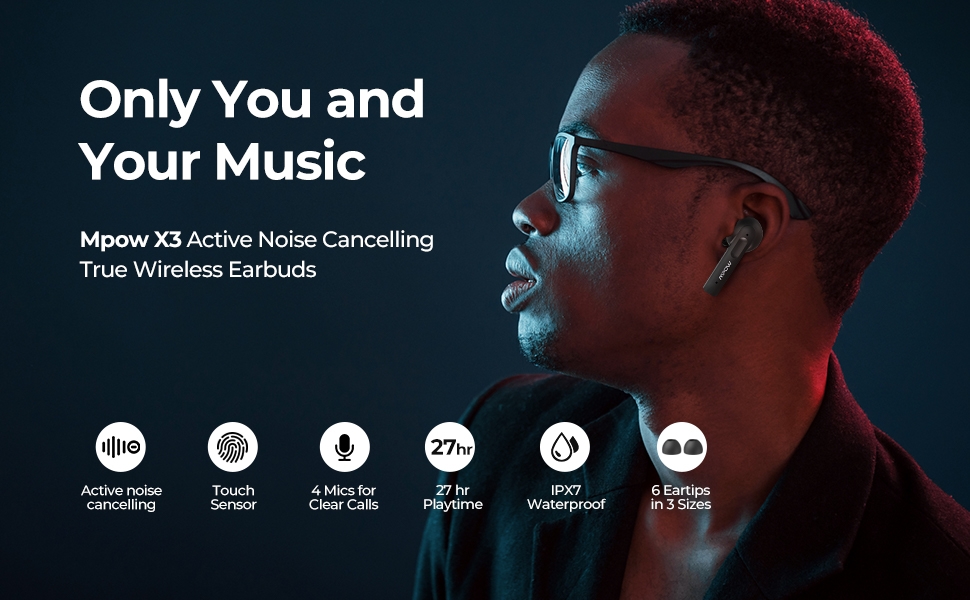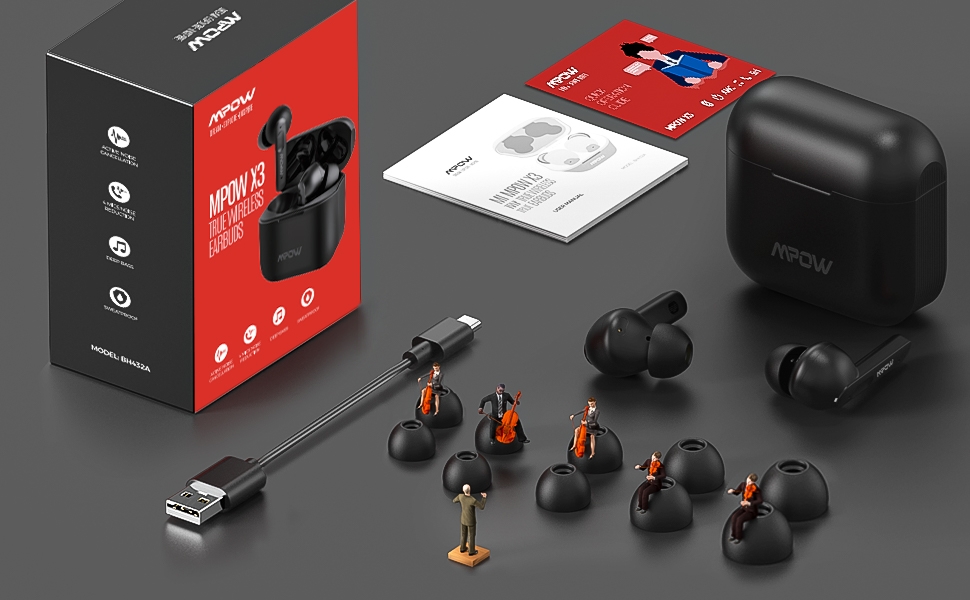 How to Test ANC Effect Correctly:
1. Take out both earbuds from the charging case and do not connect them with your devices.
2. Stand on the roadside with traffic noise to test ANC effect.
3. Choose the best fit ear gels and rotate both earbuds on your ears to tighten them.
4. Press and hold the R-eabud for 2 seconds to turn on or off ANC to experience the difference.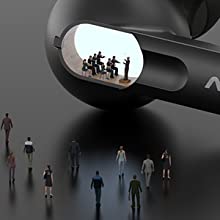 Punchy Bass
Adopted 10mm fiber driver with ultra-thin elastic diaphragm, which is agile for precise oscillation and expand bandwidth, X3 wireless earbuds, provides authentic sound with deep bass and delicate crisp treble at any volume.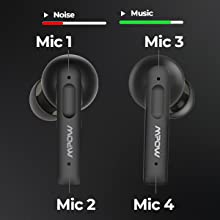 Incredible Call Quality
Mpow X3 version 2.0 adopts the 4 microphones tech to enhance voice pick up and remove background noises.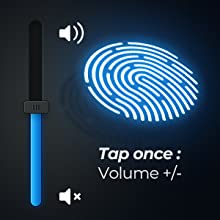 Volume-Control
Mpow X3 version 2.0 adds volume control, Clik the R/L earbuds once to increase/decrease one level.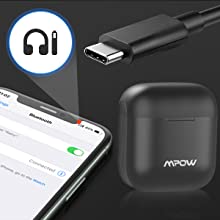 USB-C Quick Charge
The battery status of earbuds can be checked on the right corner of your device or on the Bluetooth setting interface.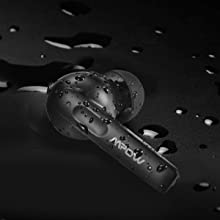 IPX7 Sweat-proof
Mpow X3 ture wireless earphones can resist sweat, light rain and accidental splashes perfectly thanks to the waterproof structure and materials.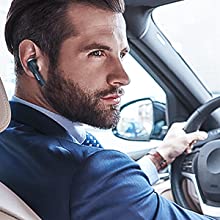 Right Mono Mode
Mpow X3 supports Right Mono Mode.
(The mono(right) mode does not support ANC)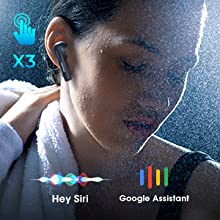 Activate Siri or Google Assistant
Twin mode:Press and hold the MFB of L-earbud for 2 seconds.
Right mono mode:Press and hold the MFB of R-earbud for 2 seconds.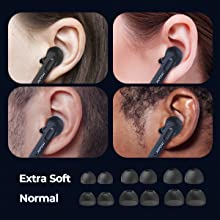 6 Pairs of Eartips
Comfortable ergonomic design, we have analyzed thousands of ears and rigorously tested earbuds,can satisfy almost all ears.
BHSellers provide Mpow X3 TWS Earbuds with best price in Pakistan with 1 Year Warranty, with Return/Replacement Warranty. Cash On Delivery facility available all over Pakistan.Follow us on Facebook and Instagram